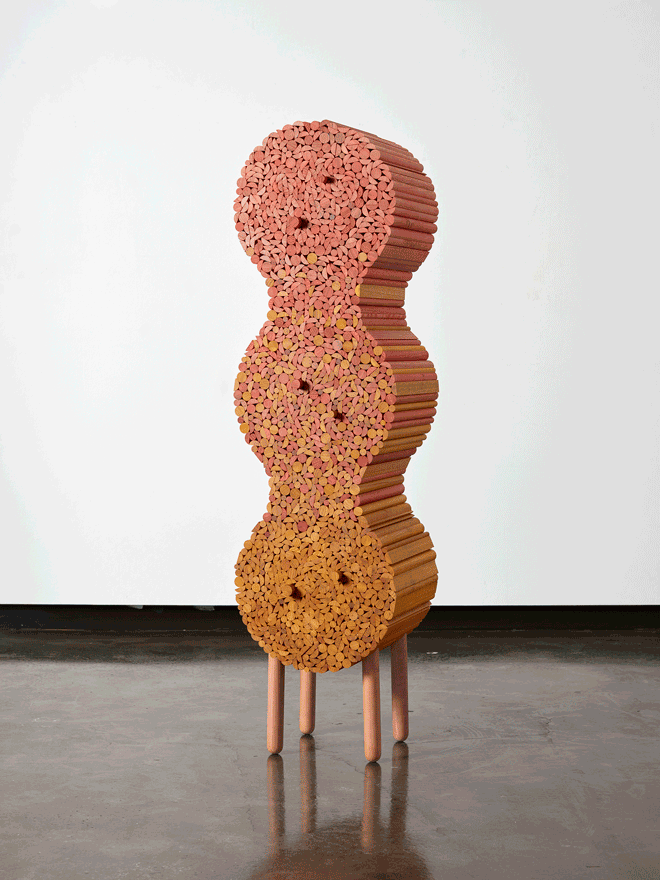 Other Places - Drawers
Tassie Oak
2018
Made by Luke Mills
Camping in a dry river, I collected a small pile of discarded leaves, they were yellow and pink, gradients of purple and teal. Distinct colours with the texture of sun bleached bones that appeared again on the horizon at dusk, against the silhouette of the ranges. The land has a presence; prehistoric, weathered, strong, alive. From the grandeur of the geology to the hand-held details the drawers took form. They came out of the supple lines of the Ghost gums, the figure walking in the heat, the rocky outcrops. They became entities of their own, traversing country, moving places.
Standing Place, edition of 8
1620 x 1120 x 340mm
Tall Place, edition of 8
1500 x 380 x 340mm
Small Place - 3 versions, editions of 8
approx. 350 x 350 x 340mm

Other Places moves intuitively between experience, visions and materials. It is what I've seen, and what I've imagined, furniture that evokes and/or embodies the landscapes of Australia. As a collection it off-sets a conceptual underpinning with a sense of curiosity and joy. It encapsulates accumulated observations, imagined myths, reminders of present wonders and desired futures, these are other places.
Edition 1 of Standing Place and Tall Place are part of the National Gallery of Victoria's permanent collection
Acquisition enquiries to Sophie Gannon Gallery
Photographs by Sean Fennessy courtesy of Sophie Gannon Gallery